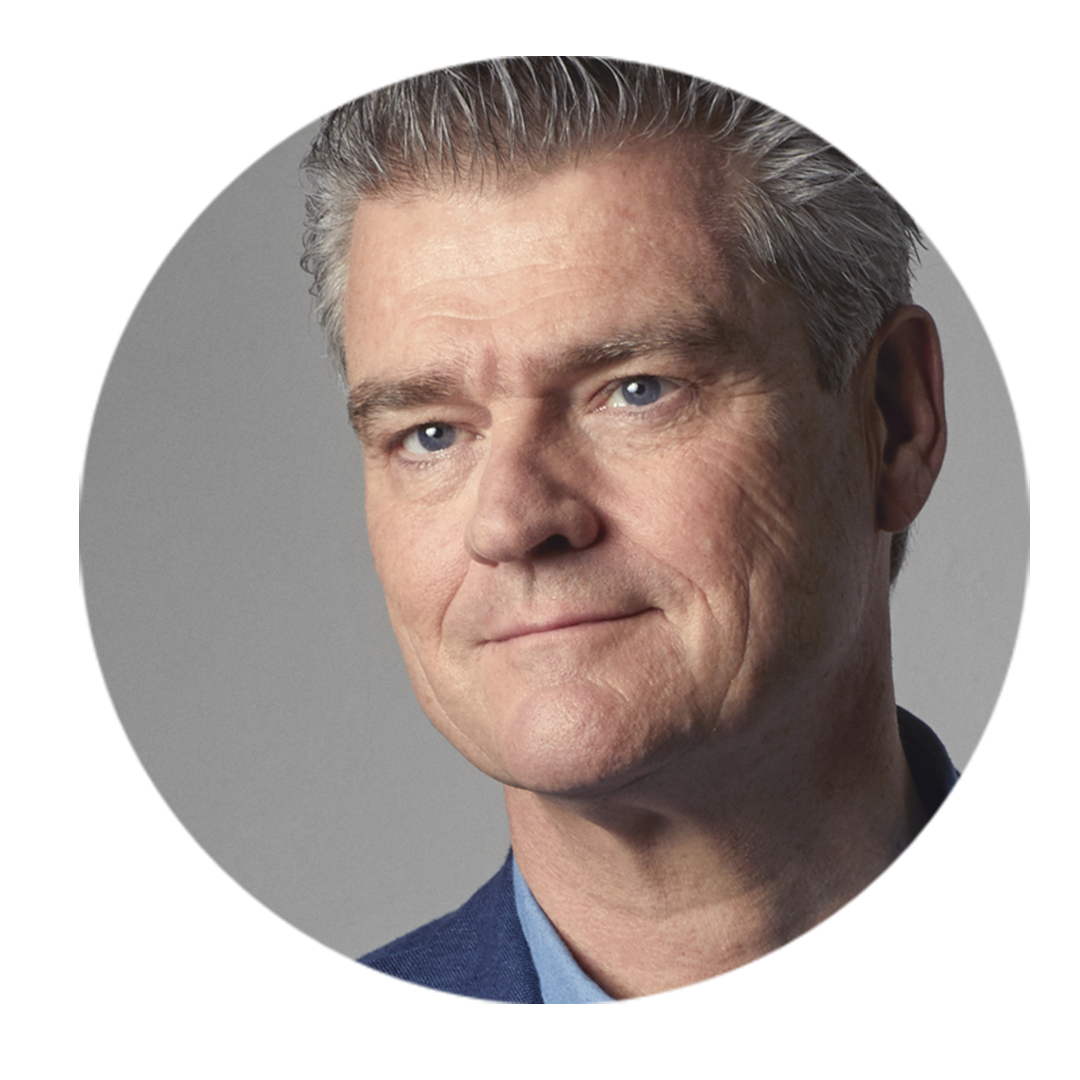 My drive as a coach is informed by my belief in "lifelong learning" and my wish to help leaders maximize their potential, using all their innate talents. In the process, I always find myself learning and getting inspired by others. My guiding principle is that finding the "why" within yourself—and your organization and team(s)—will energize the connection between your brain, heart, and gut. My coaching style has been described as honest, at times direct and challenging, but always through attentive listening and connecting.
"The key to performance is aligning your 'why,' strategy, and behavior"
Ron de Mos
Supervisory Board WasteVision, Valori, Hogeschool van Amsterdam and Advisor/Ambassador at various companies and social initiatives
Former Exec at IBM, Board member KPN NL and General Manager of CGI NL
After completing his studies in Commercial Economics, Ron de Mos embarked upon a 35-year career in ICT. For a good 25 of those years, he held various SVP and General Manager roles in the field of international customer care, service delivery and application management at leading ICT companies, both in the Netherlands and abroad (including Johannesburg and Paris), including IBM, KPN, and CGI. He was a member of the Board at Nederland ICT and VNO-NCW, and a member of the National Cyber Security Council.
Ron firmly believes that digitization and ICT are—or should be—a boardroom topic at every organization. He seeks to leverage his experience and expertise by helping leaders and companies meet the challenges of an evolving digital reality. This includes redefining their company's role in the value chain; understanding the need for new business models; and navigating changes in their competitive environment, the customer journey, and the employee journey. He also focuses on shaping the labor market for ICT professionals, including structural improvements to facilitate the inflow of new ICT talent. Ron believes in the sustained implementation of lifelong learning, which can help to optimize how digitization affects (changing) career paths for ICT professionals and in non-ICT professions alike. In addition to his professional activities, Ron is also Ambassador for the Net4Kids Foundation and the MamaZoeloe Foundation.
As a coach, Ron likes to shepherd new generation leaders as they grow in their roles, building on lessons learned in his own experience as a senior leader. He likes to challenge and counsel when it comes to the people side of leadership, but also on themes like digitization and its impact on organizational strategy, people, and society. The ultimate goal is always to increase the leader's (business) impact.
Complex stakeholder management
•
Accelarating performance
•
Leadership and organizational consultancy
•