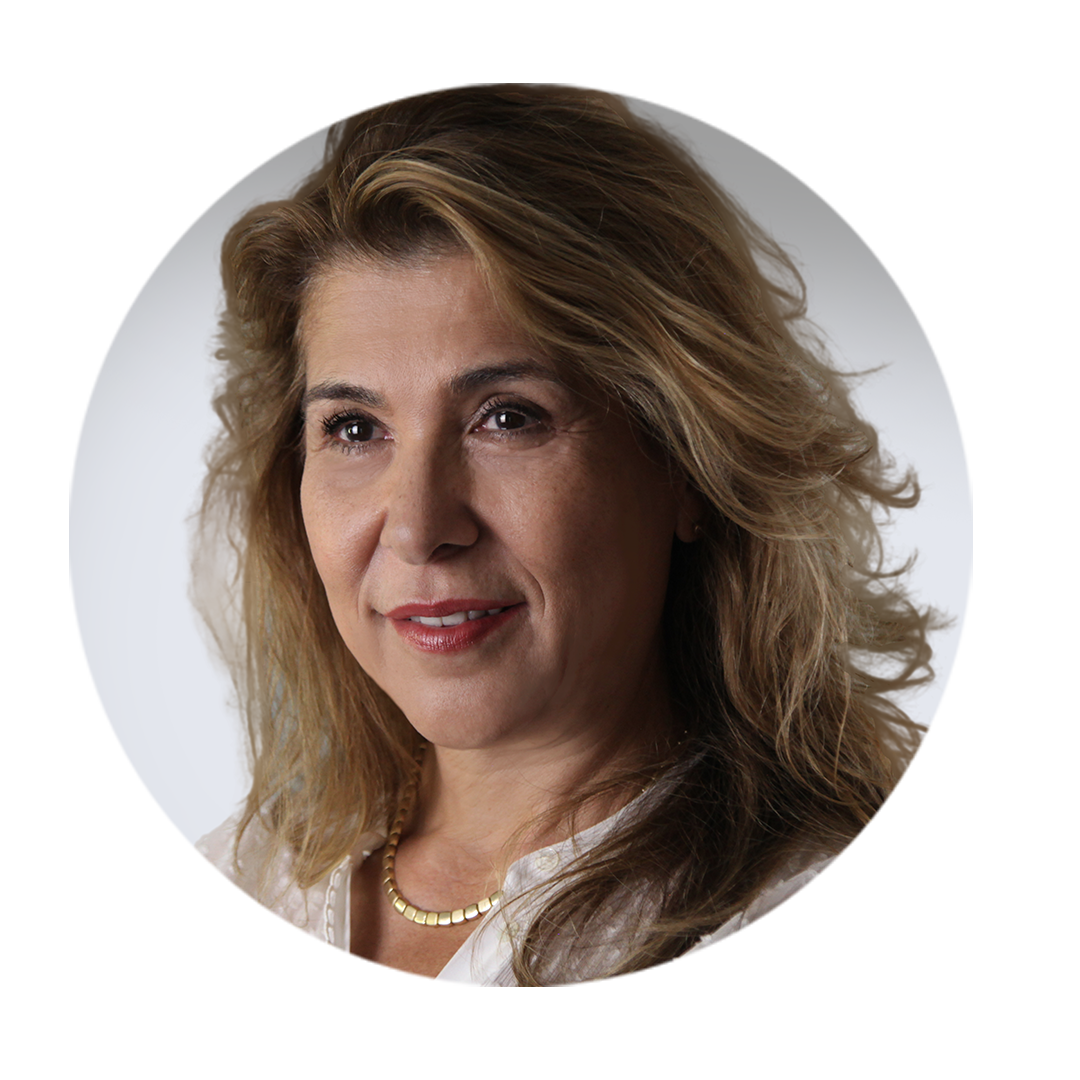 Ruthless compassion. The seemingly paradoxical deep sense of love/compassion with the fierceness of the warrior: within this style, my focus is in creating an environment where we can have courageous conversations addressing your main purpose and values; leaders who are able to articulate on and initiate their purpose and values are able to unleash development to higher performance and sustainable results.
As an Executive Coach and Consultant/ Searcher, what inspires me every day is helping people and organizations in their journey to create and have a better and purposeful life that matters and meets their goals.
"Are you ready to take the lead?"
Bercan Günel
(Supervisory) Board High Quality Recruitment, HNT and Milieudefensie
Former Chair Supervisory Board Dolmans Group, De Balie, CFO Brunel, CEO Schoevers Professionals, and Managing Partner Woman Capital
Bercan is an original thinker, highly sensitive, combined with a strong business acumen. She has a mission: every element in you has the right to be heard. She is an expert in Socratic Dialogues, and an accredited coach registered by ICF, and Barrett Values Center.
She is also an acknowledged and well-known pioneer of diversity and inclusion at the top of the organizations. Born in Istanbul, Turkey, Bercan studied business economics at the Bosphorus University. After graduating, she pursued her career in various senior consultant and management roles with Dutch and international organizations, among which Arthur Andersen, Nozema, Coopers & Lybrand Management Consultants, and Interboor Nederland BV. Her last executive role was with Brunel International NV, where Bercan as CFO was responsible for financial policies and management. Finally, she launched Woman Capital BV and positioned it in the market.
Bercan is currently a member of the Board of High Quality, Catalyst at NL2025, and she is a member of various Advisory Councils in different organizations.
As a Business and Executive Coach, Bercan knows how to get to the core. She balances a confrontation with a compassionate style; all in order to let you flourish, shine and become the best leader you can be.
As a Team Coach, Bercan creates and guides the teams through thoughtfully designed programs to help them gain insights in order to successfully manage their challenges ahead: on alignment of the top team; creating high-performance teams; or a full-scale culture transformation to drive the business to the next level; with visible and tangible results.
Purpose and values driven
•
Organizational and
team effectiveness
•
Value creation through leadership
•
Expert in diversity & inclusion
•